We should have bought a bigger car!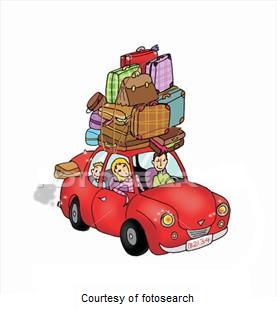 As we prepare to be reunited with our friends and loved ones, one of the things that pre-occupies us most these days is deciding on what to buy and for whom.
In the current financial climate, budgets have been tightened and options drastically reduced.
However, to quote the proverbial "Every cloud has a silver lining"; this is a good time for a rethink as to how we show appreciation for those we love back home.
Push the boat out, by all means, but remember that you will need to sail back in a matter of weeks. So don't push it out too far, lest you end up marooned in the uncertain ocean of finance and bottomless sea of debt.
Not only is this reckless and irresponsible spending but it is, in fact, sinful as Allah (S.W.T) reminds us in Surah 17. Isra':" 26. And render to the kindred their due rights, as (also) to those in want, and to the wayfarer: But squander not (your wealth) in the manner of a spendthrift. 27. Verily spendthrifts are brothers of the Evil Ones; and the Evil One is to his Lord (himself) ungrateful".[center][b]